If you are planning to visit the most famous places in Delhi, but are skeptical to decide which place should be seen from the long list of famous places, then you are at the correct place. Delhi's heritage, palaces, and many places make it  popular among tourists. Millions of tourists come to  Delhi from around the world. They collect beautiful memories after visiting Delhi. Each site has its own importance, which makes it popular. Forts and palaces reflect their past and glory.
1. Jama Masjid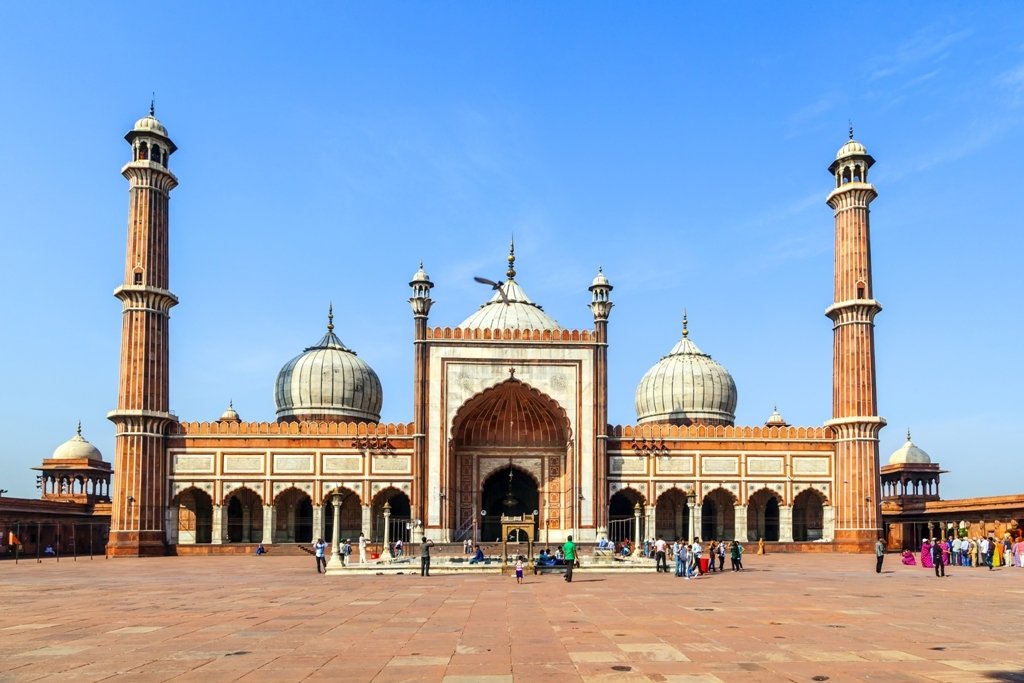 The Mughal emperor Shah Jahan received a huge budget for Jama Masjid between 1644 and 1656. The mosque still has three large entrances which make entry feasible and comfortable for the visitors. The structure is made of red sandstone and white marble.
Jama Masjid is India's largest mosque which can hold about 25,000 priests at a time. It is located in old Delhi in front of the Red Fort, and 5,000 workers took 7 years to build it. It is also popularly known as Masjid-e-Jahan Numa.
Address:- Meena Bazaar, Jama Masjid, Chandni Chowk, New Delhi, Delhi 110006
Timings: 7 am to 12 pm and 1.30 pm-6.30 pm
It is open on all days but closed for the tourists during the prayer time.
Entry: Free
Photography: Rs. 200
2. Red Fort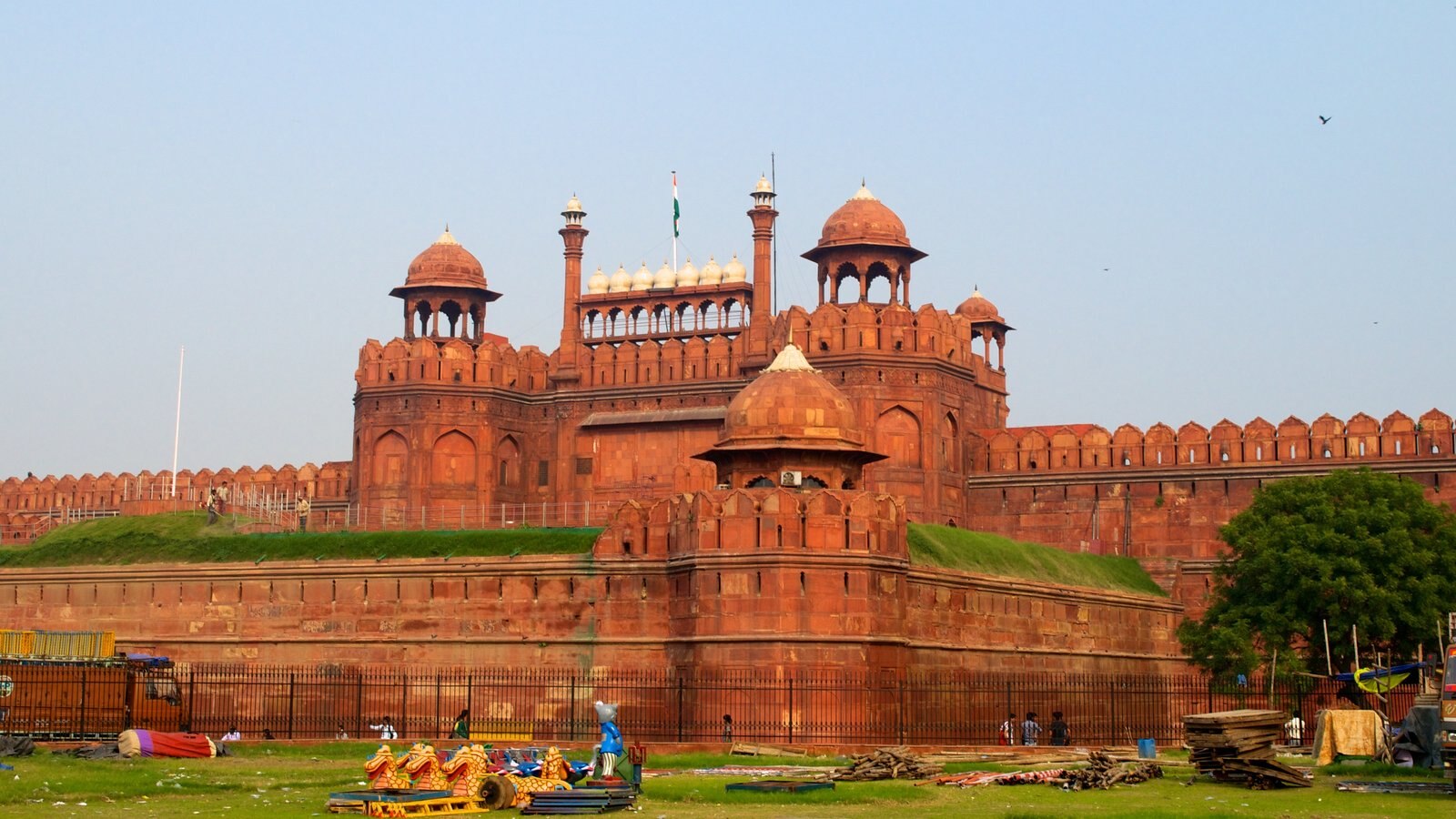 The Red Fort was  built by the Mughal emperor in 1648 when the 5th Mughal emperor Shah Jahan decided to take the capital from Agra to Delhi. This is one of the best tourist attraction in Delhi. Built using red sandstone, it is one of the architectural wonders of the Mughal period. In 2007, it became a UNESCO World Heritage Site.
The Red Fort is one of the World Heritage Sites, it shows the story of the Mughal period in India, its walls were constructed by the Red Sandstone and then got the name of the Red Fort.
Key of attraction:-
Lahore Gate: It is the main gateway
Chatta Chowk: It is a market covered frpm the top where you can buy handmade articles.
Diwan-i-Khas: This large hall is for  private observers.
Hyatt Bakhsh Bagh or "Life-book garden": Incorporation of a wide variety of fountains, pavilions, tanks and flowers, and trees.
Hammam or Royal Bath: Made entirely of marble
Zenana: Pavilion that used to serve as women's quarters
Palace of color palaces or colors: This mirror is decorated with work and a gold and silver terrace.
Light and Sound Show: It starts from 6 a.m. and displays the main attraction of Mughal history in both English and Hindi. You will have to buy additional tickets for the show.
Location: Netaji Subash Marg, Chandni Chowk, New Delhi
Nearest Metro Station: Red Fort Metro Station
Timings: Sunrise to Sunset
Closed on: Mondays
Entry Fee:
 35 

per person

 for Indians
  500 

per person

 for Foreign tourists
  25 

per camcorder

 camcorder
  80 

per person

 for adults on weekends(Light and Sound Show)
  30 

per person

 for children on weekends (Light and Sound Show)
Photography: No Charges
3. Lotus Temple
The Lotus Temple, in Delhi is a tourist place that was constructed in December 1986.Famous for its flower  shape, it has become a centre of attraction among tourists. Like all religious places, the Lotus Temple is open to all, regardless of their religion . The building has nine doors which open into a central hall with a height of  over 60 metres and a capacity of 3000 people. The Lotus Temple has won many awards and has been featured in many newspapers. A 2001 report referred to it as the most visited  religious building in the world.
Address:- Lotus Temple Rd, Shambhu Dayal Bagh, Bahapur, New Delhi, DL 110019
Timings:- 9:00 AM – 7:00 PM (Summer)
9:00 AM – 5:30 PM  (Winter)
Opening days:-
All days of the week except Monday
4. Akshardham Temple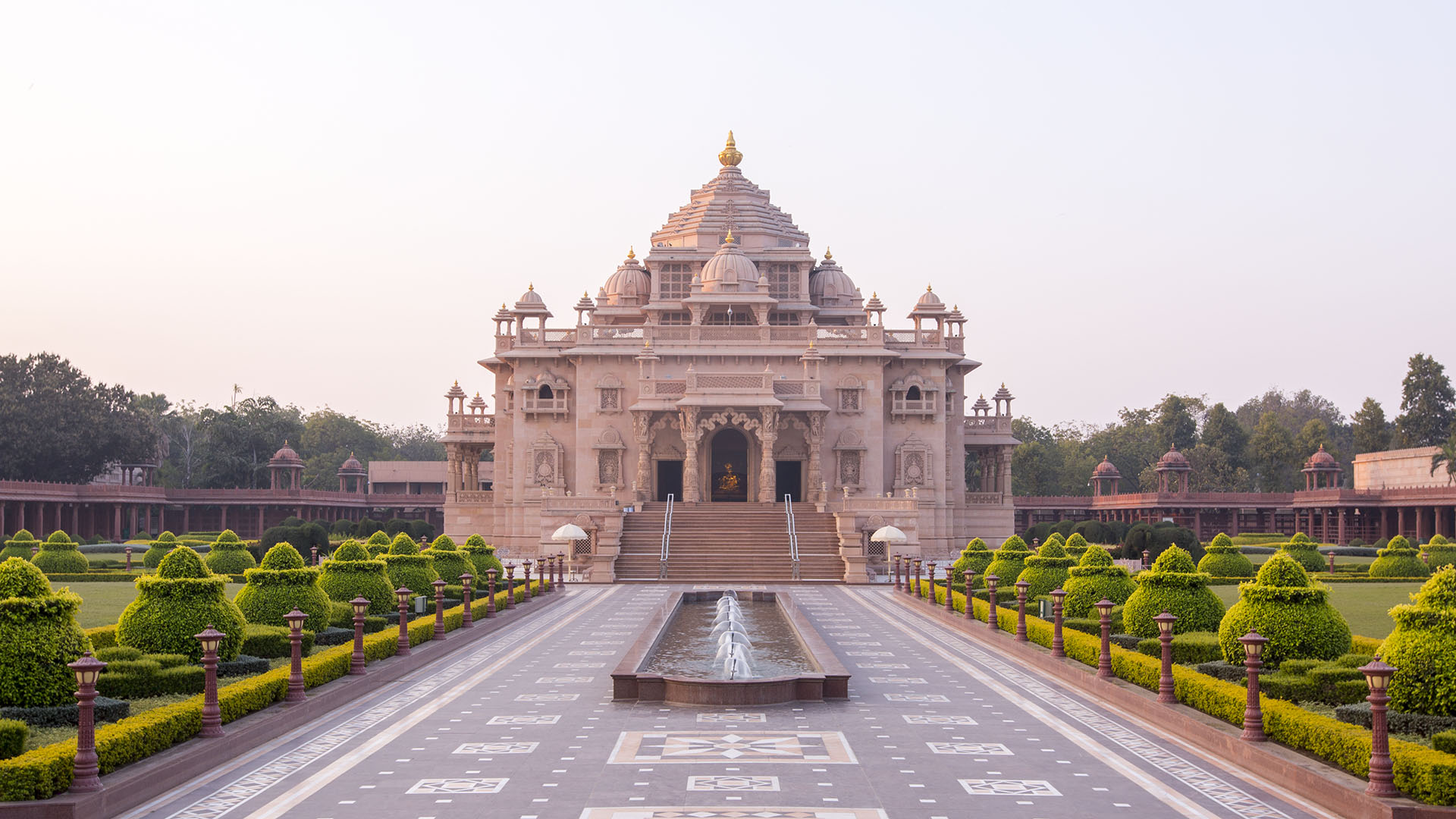 Temple is the sacred house of God and is the place of daily worship. To preserve its purity and spiritual atmosphere, a strict dress code is imposed on the premises. Upper clothing: shoulders, chest, navel and upper arms should be covered; Less wear should be at least under the knee length.
Akshardham means God's divine place. One of the best place in Delhi for visitors, many people come here to see it. The main thing of attraction is night laser water show which is amazingly beautiful. In this show, Children play around a lake. Soon, through its dance and song, flowers are made from lake water. However, their happiness bothers the deities with the Gods – which are celebrating the victory over the demons. Children's seemingly weak flowers are in danger of being destroyed by the wrath of Gods; Children's innocence and hopes are raised against the powers and ego of Gods, as soon as the incidents come out, it is known whether the flowers survive or not. Learn the secret of blissful happiness – Seamless, healthy bliss This story is one of the many treasures of knowledge from the Vedic era.
Location: On NH 24, Akshardham Setu
Ph: 22016688, 22026688.
Nearest Metro Station: Akshardham
Timings: First Entry: 9:30 AM Last Entry: 6:30 PM Exhibition Tickets: 10 AM to 5PM.
5. India Gate
The tour of Delhi is incomplete without visiting its most prominent site, India Gate, which was built in 1931. All-India War Memorial, known as India Gate, is a war memorial located in New Delhi. It is dedicated to 82,000 soldiers of both Indian and British, who died during the First World War and Third Anglo-Afghan War. Amar Jawan Jyoti is a burning structure, which is under the grave, which symbolizes the eternal, immortal soldiers of India.
Closing Time:- 10 PM
Cost:-  No Cost
6. National Zoological Park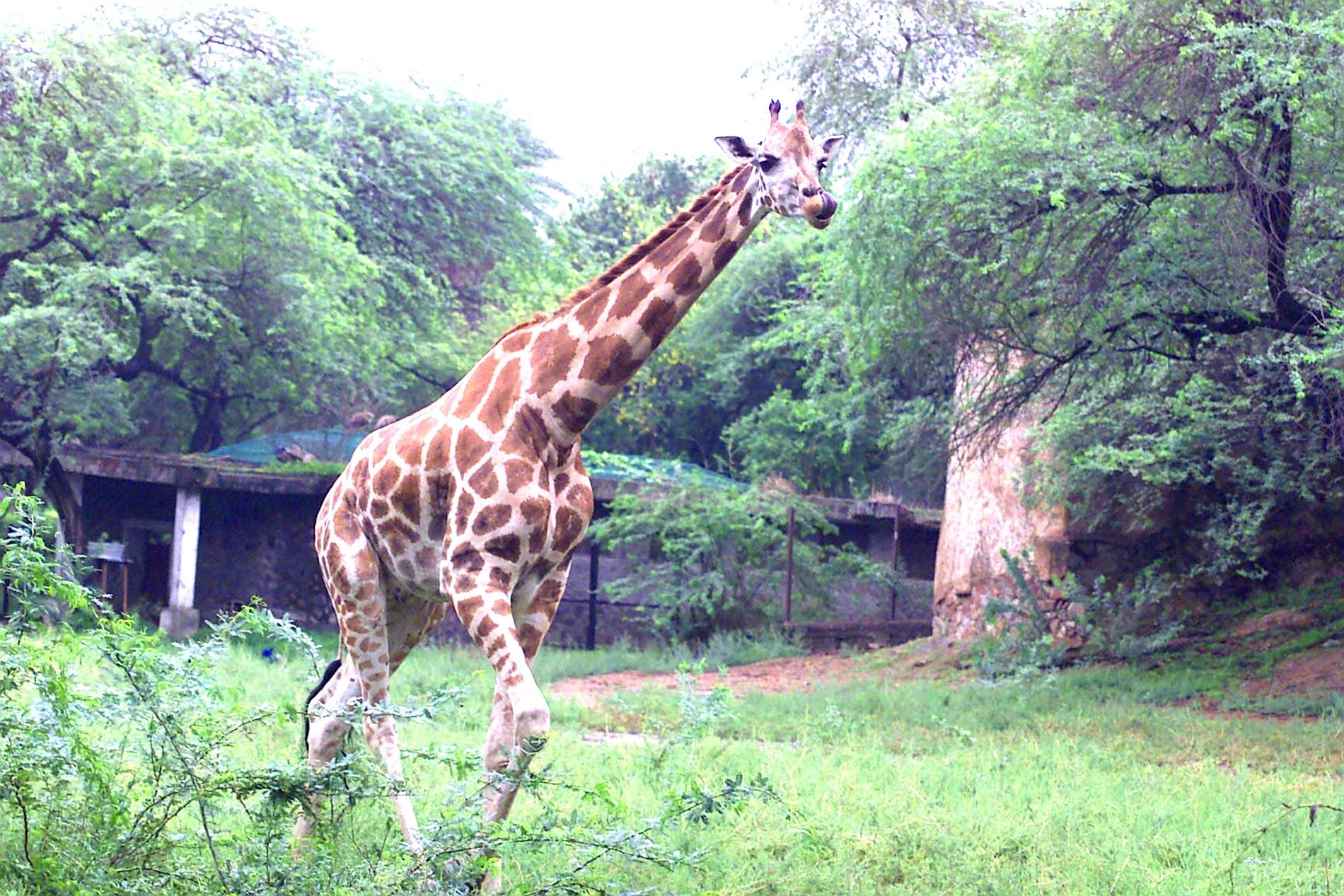 National Zoological Park, India has a 176-acre zoo near the old fort in Delhi. A 16th-century stronghold, a vast green island and a flat collection of animals and birds, all in the middle of a growing urban Delhi.
As you enter the National Zoological Park, many fascinating creatures welcome you to the ways of your life. In the second part of the zoo, migratory birds like peacock and storks grace the atmosphere with their vibrant presence. In the center of the zoo is the home of an underground reptile, which has various lizards and snakes. As of 2008, there were 1347 animals and 127 species. National Zoological Park is maintained well and it is largely visited by tourists. It has a canteen at very reasonable prices for visitors and battery operated vehicles, in which you may be tired. But the real fun is in search of the place on your feet.
 Cost: Adults- INR 40, Children (below 3 ft.)- Free, Children (between 3-5ft)- INR 20, Senior Citizens- INR 40
FOREIGNERS- Adults- INR 200, Children (below 5 yrs)- Free, Children (above 5 years)- INR 100
 Open Time: 9:30 AM – 4:30 PM (Closed on Fridays and National Holidays)